When skinny jeans first entered the fashion world, many thought it was only a passing trend. But, it seems that women's skinny jeans are here to stay because more and more people are wearing them every day. If you want to buy these types of jeans correctly, and what items go perfectly with them, here are some helpful tips to follow.
Choose your style of skinny jeans
Start with the colour of your jeans. Dark-coloured ones are ideal for a more play down style or a more formal look. Bright-coloured jeans will create a fun outfit and draw attention to your legs. These skinny jeans in bright colours are suitable to wear for a casual event.
If you want a pair of versatile skinny jeans that you can wear for various occasions, you should check out the best collection on pnkfriday.com as they have all types of jeans from summer casual to standard style. Standard skinny jeans typically come with less tapering on the legs. They are also 100% cotton and similar to those blue denim jeans in some ways, which means they are all versatile styles. Note that standard-style jeans focus on the overall attire, working with other pieces in your outfit.
For an alternative or rocker appeal, invest in darker skinny jeans. Besides helping you create your desired look, it is extremely easy to pair dark jeans with other colours. Therefore, you can pair them with a top of any colour, and you will look great on them. If you love bright colours and have a lot of them in your wardrobe, then dark skinny jeans are the best addition.
Get the perfect fit for your body
Skinny jeans rest differently on the waist. So, find women's skinny jeans that emphasise your waist and whole body. If wearing skinny jeans is new to you, experimenting can help find the right cut for you. Try on several pairs to determine which waistline sits and looks great on you, and which one is most comfortable as well. For example, high waisted skinny jeans are best suited to women with apple figures, as they smooth out the form of the body and fall comfortably at the waist.
If you have a pear-shaped body, it means your lower body is wider than your upper part, so make sure to find skinny jeans that fit both your legs and bottom. For your pear figure, look for jeans with different lengths, for example, long, regular, and short. By doing this, you are catering your legs to varying lengths.
Show off your figure with skinny jeans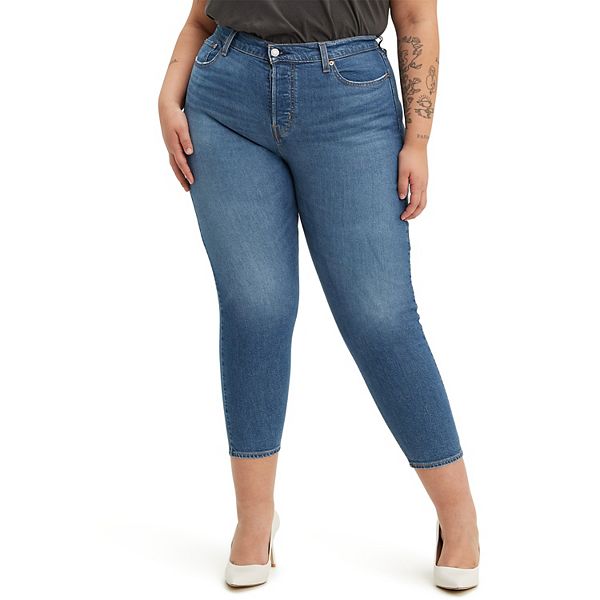 If you seek a pair that is slightly revealing and would help enhance your figure, then pick those tighter varieties. These high waisted skinny jeans have the same appearance and tightness as leggings. They are effective in showing off the thighs, legs, and butt, highlighting the lower parts of your body.
One good tip in wearing spray-on skinny jeans: Pair it with a bigger top. This works great if you like wearing baggy shirts and sweaters.
Skinny jeans are a precious wardrobe essential, whether it is spring, summer, winter, or fall.
If your body is curvier, some jeans may be constrictive. Therefore, find women's skinny jeans that provide you with more stretch. On the whole, skinny jeans that are stretchier will hug your figure better, allowing you to dress up or down, depending on your mood and the occasion.